We are all currently experiencing oodles of extra time in our daily lives right now, making it a great time to complete activities that might have been neglected, such as taking inventory and assessing the state of affairs of our lingerie drawers!
In assessing we need to have a guideline to work towards. An ideal number of bras would be 7 great ones, one for each day! The bra needs to be worthy of holding onto though, meaning fitting properly and in good condition. now that seems excessive to some and barely enough to others!
So maybe we should cover off essentials that every lingerie wardrobe should include. Lets start with the 4 essentials for the spring/summer season referencing examples of styles currently available on J'adore's online shop. Please note J'adore's in-store selection is much greater than the website offering.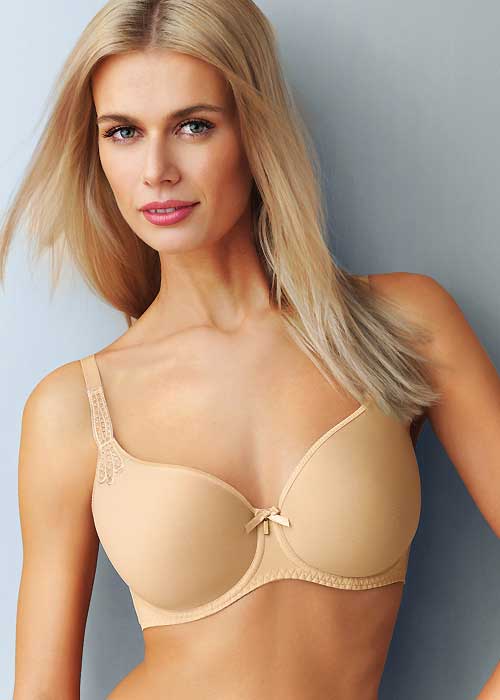 T-shirt Bra (Corin 17871)
Sports Bra (Anita 5544)
Fancy Bra (Marie Jo 0102366)
Strapless Bra (Prima Donna 0262658/59)
T-shirt bras are a must for summer knits whether under a t-shirt or garment that is close to the body and clings. This style of bra gives a smooth, rounded appearance to the breasts. Also great for under sheerer more see-through fabrics. Virgina by Corin is one of J'adore's most popular bras. This style provides great coverage and support with very little details making it a great T-shirt bra option.
Sports bras are a definite must for any activity that creates bounce in our breasts. Sports bras are made to reduce movement and support skin and ligaments both of which can break down and cause sagging if not supported properly. Encapsulation, not compression and full coverage holds the breasts firmly and creates the needed support. Breathable fabrics help to keep you dry and feel more comfortable during exercise. Most styles have a padded shoulder strap adding extra comfort. Anita's Air Control offers a patented "DeltaPad" design, a triangle foam cup holds the breast firmly in place and provides a smooth outline and air circulation.
Fancy bras might be a style with seaming which creates a different shape to the breasts, more defined. This looks great under a more structured garment such as a blouse or a dress. A bra style with lace overlay or detailing is another fancy option and definitely adds a pretty factor to your bra and we all know inner beauty is very important! Amber by Marie Jo uses beautiful floral embroidery in fun, playful colours to create a fashionable look for summer.
Summer tops and dresses are soon upon us … we hope! Off the shoulder or skinny strap styles look so much better when worn with a strapless bra underneath – unless you are wearing a Marie Jo bra like Tom or Avero where the straps are so beautiful you want to show them! Strapless bras can provide the same amount of lift and support as a regular style bra if fitted properly. Strapless bras come with detachable straps enabling them to be used as a regular style bra as well. Prima Donna's Divine is one of our more popular styles, not only does it have great cup support but the criss-cross back elastic design prevents the bra from falling down.
Shop our website until we can see you in person. We look forward to seeing you soon! In the meantime if there is anything we can help you with let us know at info@jadoreintimates.com