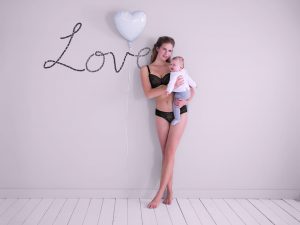 A good nursing bra will help to support & nurture your changing body. Here are a few things to consider when purchasing a nursing bra.
Support is key! Avoid the bulge, breast should not bulge out of the top or sides of the bra.
Don't buy your nursing bra too early in your pregnancy wait until the last month & then buy 2 or 3 bras to alternate.
A good nursing bra needs to be flexible, as your breasts may go up another size or 2 after baby arrives & your milk comes in. The bra should never constrict or squeeze your breasts.
Cups that can be opened & closed with one hand for when breast feeding is a nice feature.
Nursing bras are 20% off during the month of April. Brands carried are Anita, Bravado, Elomi, Freya, Hotmilk, Panache
Prior to the birth of your baby and after finishing nursing are also times were a proper fitting bra is key. Your breasts will continue to change during your pregnancy and after breast feeding.