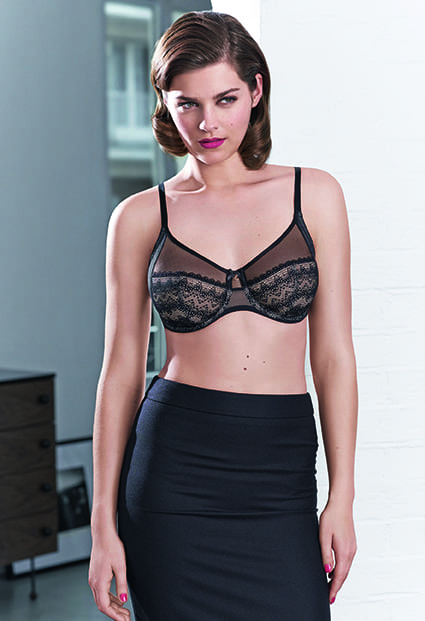 Everyone talks about the astounding statistic that nearly 80% of women are wearing the wrong size bra or an ill fitting bra. At J'adore we see women everyday with complaints of bands that are too tight, too loose or riding up, straps that are falling off the shoulder, cups that are too big or too small, sagging or overflowing. The list goes on and on.
Thankfully, there are solutions for all of those issues!
J'adore has a team of bra fitting specialists to help you get the right fit for your size and shape. Measuring is an important part of the fitting process and we always begin a fitting by taking a measurement. However, it takes an experienced eye and keen knowledge of the variety of bras and styles available to ensure a great fit!
J'adore carries bras from all over the world. Not every bra will fit every body the same, but we can help refine the best fit for you and the best way is often to try a variety of styles from different companies. Some of the great brands in our store are Chantelle, Prima Donna, Simone Perele, Marie Jo, Empreinte and Corin to name a few. Whether you are looking for a basic t shirt bra or something with more colour and lace, we have a selection for you, including sports bras and nursing bras and bra-sized swimwear! Our drawers are fully stocked.
Our friends at Chantelle have put together a series of common bra fitting issues using detailed diagrams. We've been posting these on social media and they are getting a great response. If you see your bra fitting struggle in any of these diagrams, please don't hesitate to make a trip to our store. There is no need for an appointment. We are always available for fittings. We carry sizing 30-48 back size, A-J cups.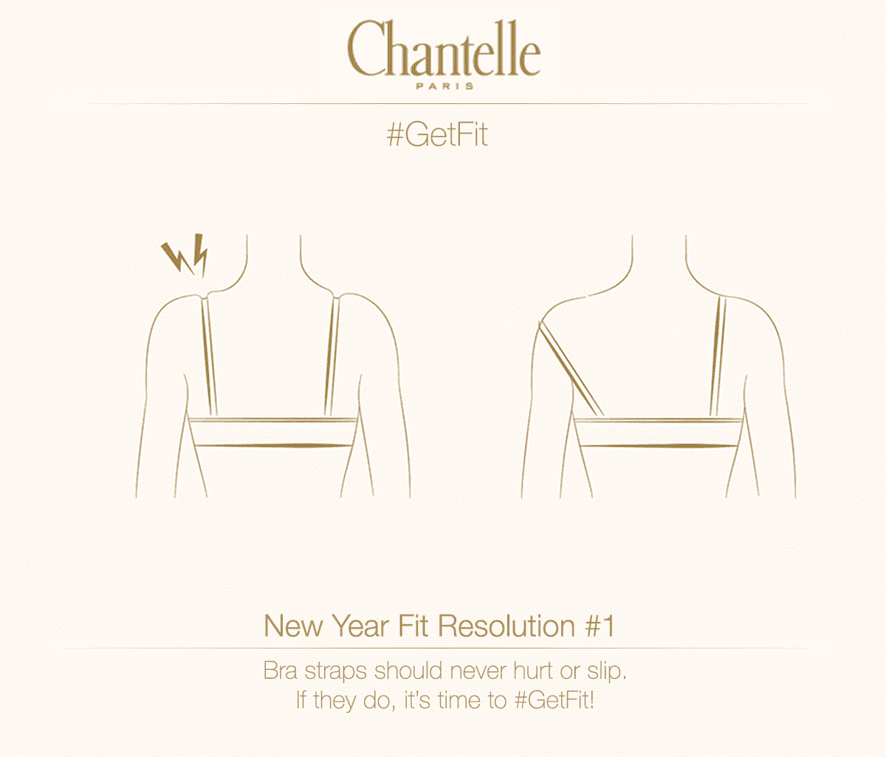 Perhaps you need a different band size!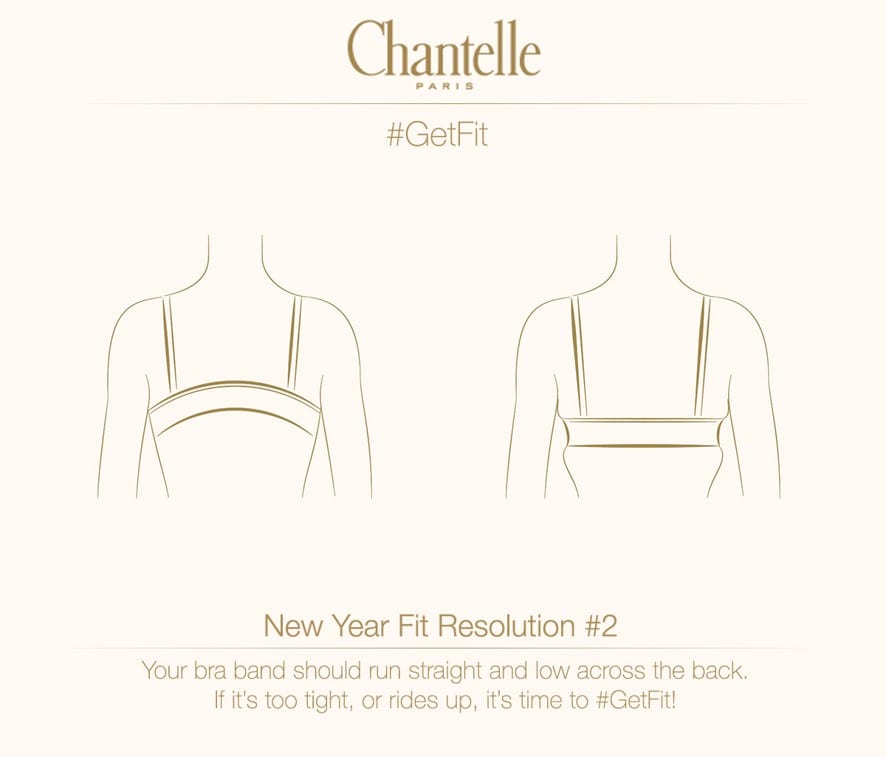 Again, band size is so important to fit!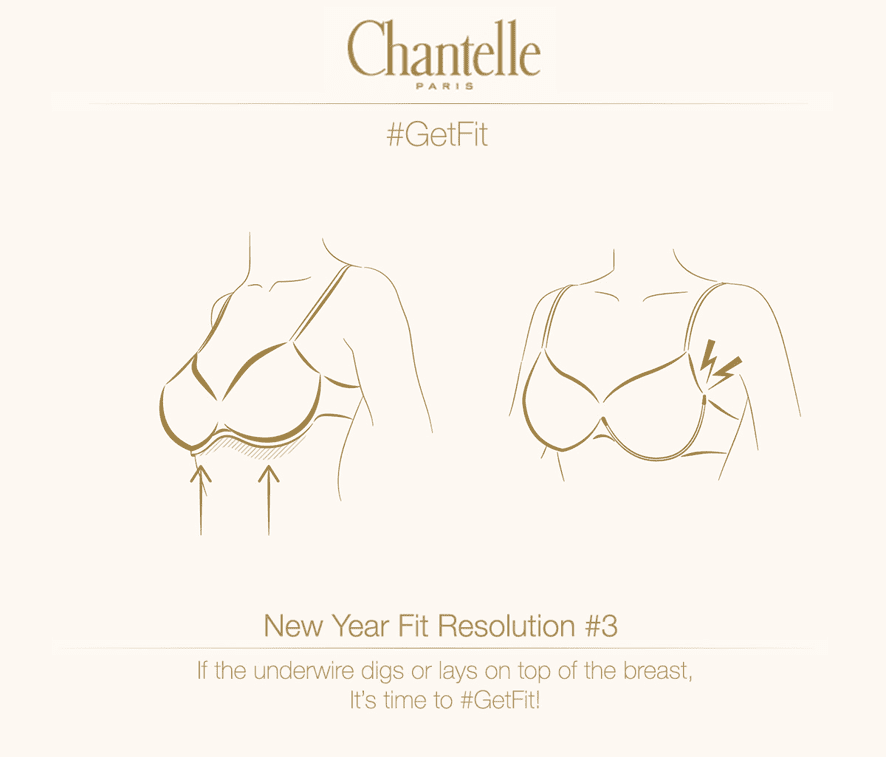 The cup could be too small.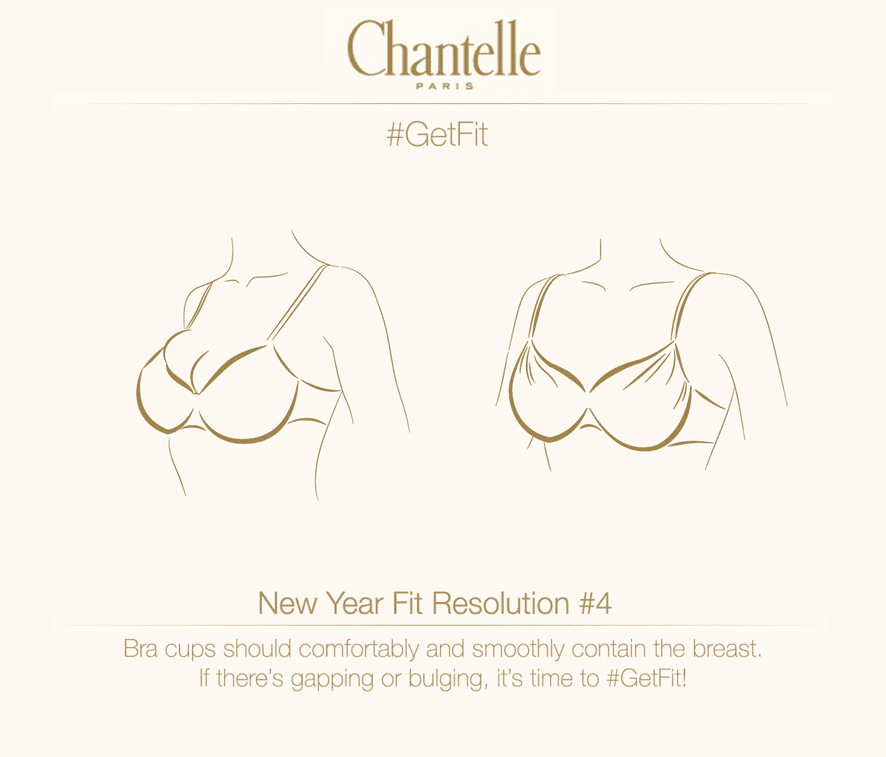 Bra could be too big or perhaps a different shaped bra is needed.
The cup size could be too small in this instance.
So don't delay! Get yourself fit and feel the difference a proper fitting bra can make. Once you do, you'll wonder why you waited so long. Your clothes will fit better and you'll feel more confident!