The new fall/winter collection by PrimaDonna and PrimaDonna Twist are all about optimism, togetherness, and joie de vivre. Offering fresh and feminine designs featuring exciting colour contrasts with a sexy look and feel. We want to empower women to make bolder lingerie choices and boost their self-confidence. This fall, wear the lingerie of your dreams!
Did you know 80% of women wear the wrong bra size. Are you one of them? Discover the right fit for your breasts and enjoy the ultimate support and comfort. The result: You look better, you feel better, and your posture is better. Mission accomplished!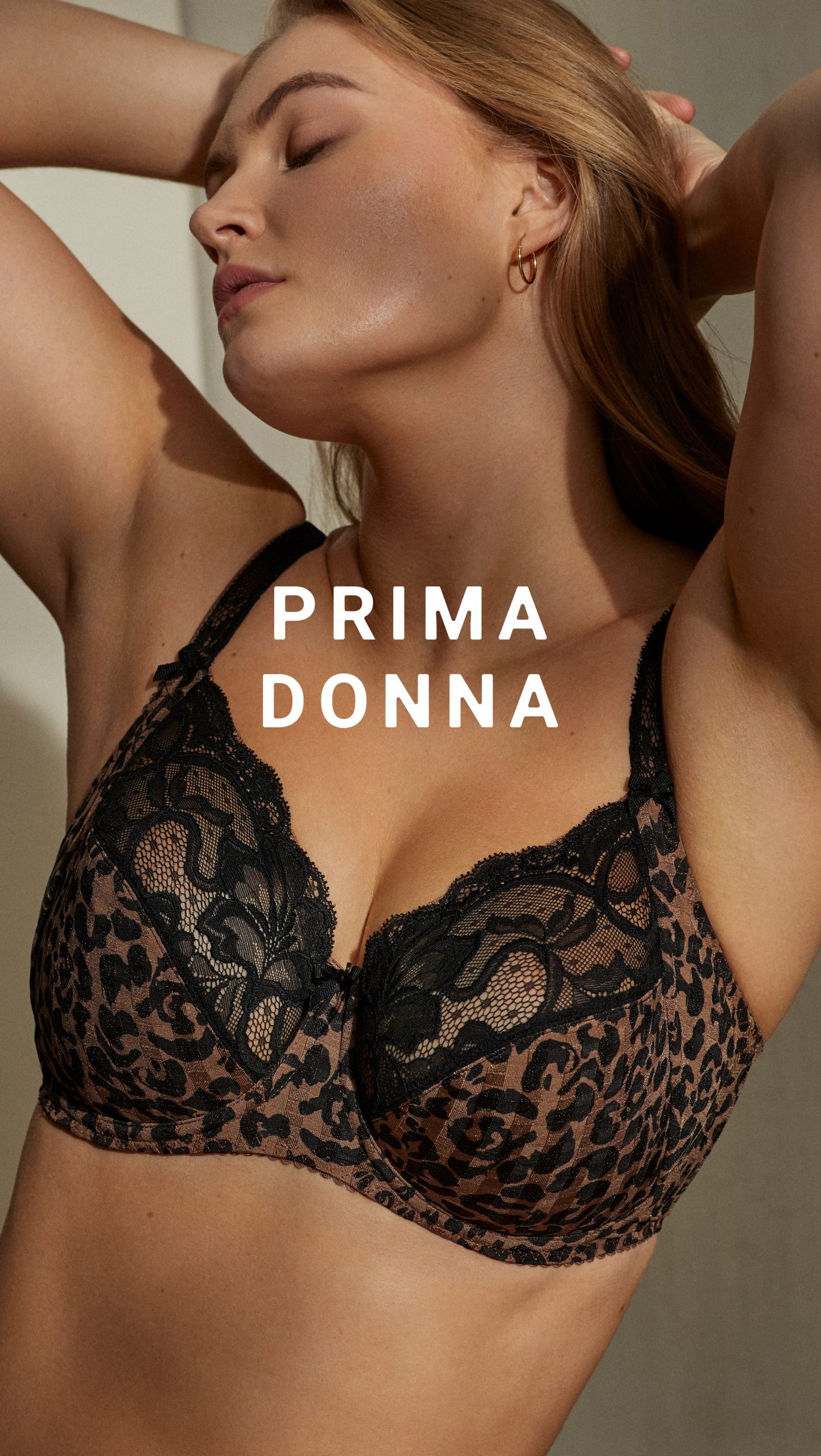 The right size is important, but so is the fit, the material, and the overall look. There are 6 easy STEPS to help determine whether your bra is fitting correctly:
Step 1 – If the BACKBAND rides up, you may need to size down. If it digs in, you may need to size up.
Step 2 – The UNDERWIRE should lie flat against your chest, without digging in.
Step 3 – For a perfect fit, the CENTRE GORE should lie flat against the chest
Step 4 – You're in the right bra size if the UPPER CUPS lie flat against your breasts and the fabric lies smooth and unwrinkled
Step 5 – Adjust the STRAPS until you can fit two fingers between the strap and your shoulder
Step 6 – The FEELING is the final and most important check! How does your bra feel?
Everyday lingerie can be feminine, sensual, sexy, stylish, and supportive!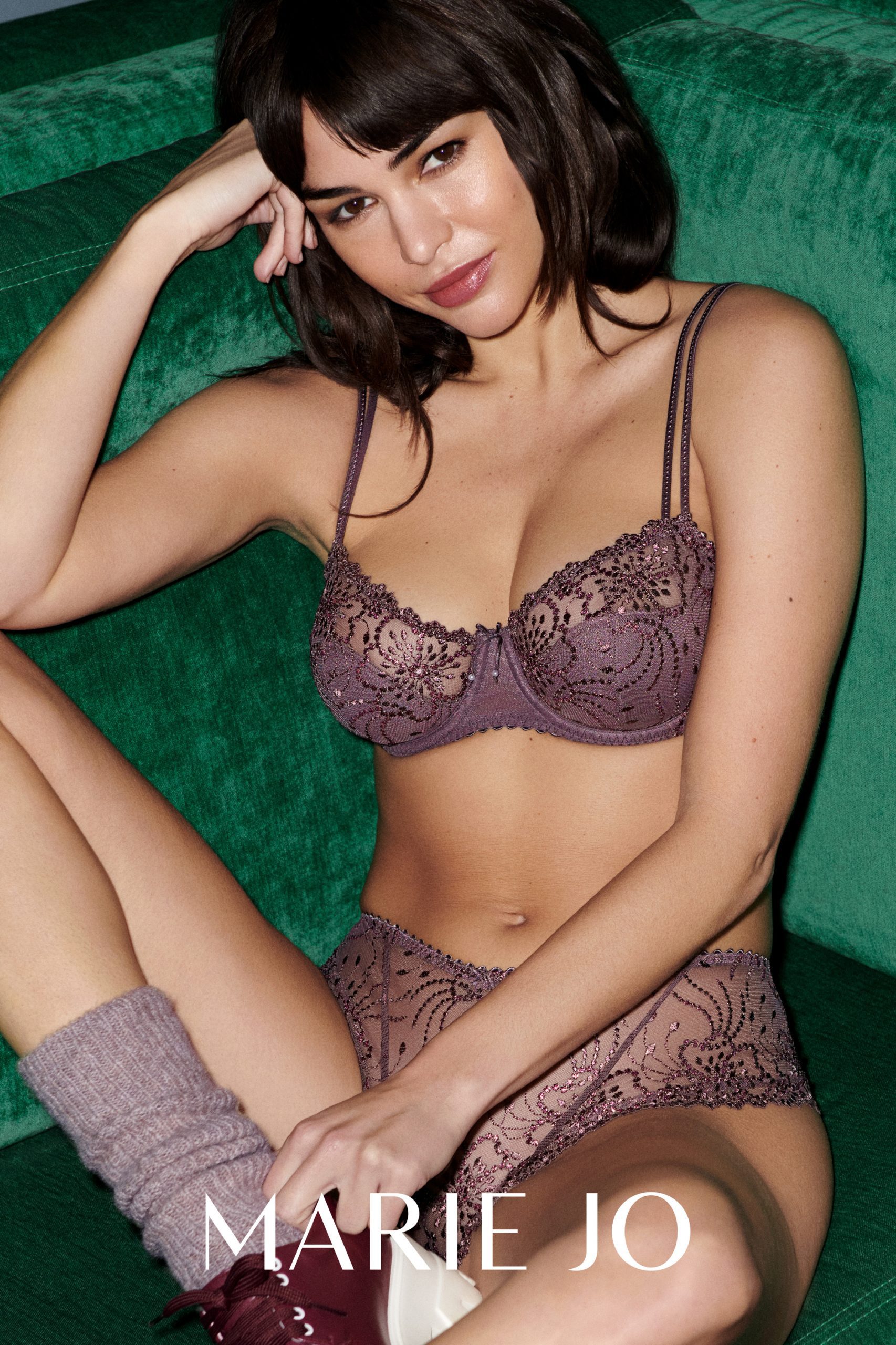 Marie Jo's Jane is a great choice to include in your lingerie assortment. New for fall is the trending colour "Candle Night". The silky sheer fabrics and details will make you fall in love with this series. From the double straps to the shimmery lace, Jane is sexy, chic, and comfy!
J'adore's fall assortment includes stylish classics with rich details for the true lingerie lovers, in addition there is colour newness in shades of blue, a great alternate to the classic colour black. Another colour hi-lite is from Simone Pérèle's Singuliere in Syrah providing a punch of colour in a vibrant purple shade, inspired by the syrah grape found in France, think Shiraz wines! And of course, any piece in nocturnal black is always fabulous and a fall/winter essential! Another fun look applied to classic bodies is created by the use of lux animal prints.
Come in to discover new styles and colours for the fall season!